Access control & Parkings
A well-controlled access is a secure access
Access control systems
The objective of access control systems is to be able to manage the access of our personnel to different places in an autonomous way but controlling at all times the security of our premises, without intrusions.
Currently there are different access control systems:
By numerical devices.
Biometric devices.
Proximity devices.
By Facial Recognition devices.
Soluciones exclusivas de control de acceso
We offer solutions tailored to what you need to manage access control.
For example:
– Wireless access control systems.
– Management of remote sites by network.
– Facility control.
– Barrier access control.
– Turnstile access control.
– Card collection box for visitors.
The latest technology in access control
Hands-free access controls are particularly suitable for any installation where it is difficult or inconvenient to present the key directly in front of the reader.
Servislink has different types of access control:
Post Access Control
Facial Recognition
Proximity and Numeric
Proximity and Biometric
Hands Free
Proximity
Access control
The easiest way to keep all access under control.
Access control in car parks with number plate recognition
Can be used for access to factories, offices, residential areas. On reversible and bi-directional roads. It can be used to read the number plates of heavy vehicles.
Integration with other systems for global management: digital recorders, tickets, cards and tags and general support cameras.
Parking guidance systems
The Free Space Signalling System, which visually indicates with a green light which space is free and with a red light which space is occupied.
The other system is the Free Space Guidance and Signalling System, which, in addition to visually indicating free spaces, indicates to the driver by means of electronic signs and electronic arrows the direction to follow to find free spaces.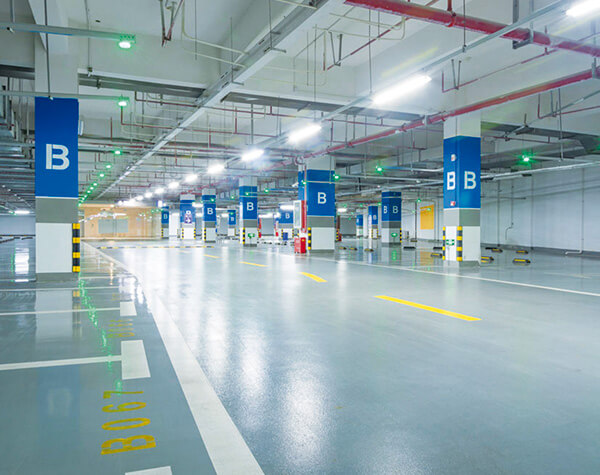 Shall we talk?
We invite you to discover the most advanced security solutions.